Heavy Metal: os lançamentos e relançamentos de junho/2017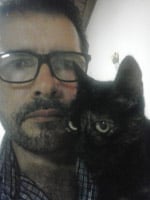 Por Bruce William
Fonte: metal-archives.com
Postado em 04 de junho de 2017
Entre os destaques, novos trabalhos do Adrenaline Mob, Stone Sour, Tankard, Jorn, Manilla Road, Iced Earth, Masterplan, Primal Fear e Municipal Waste, confira abaixo a lista completa.
1º de junho:
Skendöd - Vanskapt
Avoid the Light - Spleen
Sjælekval - Dødsfærd
Ostium - In Nomine Mentis (EP)
Hvøsch - ThornsmoatBlack/Post-Metal
Lebensgefahr - Tunes from the Edge
Horrid - Beyond the Dark Border
Dr. Shrinker - Archive I (compilação)
Dr. Shrinker - Archive II (compilação)
Massemord - Play Your Song...One Last Time
Seges Findere - Nuklear Terrorsonic Power
Heathen Beast - $cam (EP)
Dekapited - Sin misericordia (EP)
Njiqahdda - Clouds Upon the Sanctuary (EP)
Warcursed - Stages of Death
Abated Mass of Flesh - Lacerated
Blood Division - Death Shards of Obsidian Hate
Aptrgangr - Revenant Battle Command (EP)
Bøg - Jim
Adamon - The End of Time
Eterna Rovina - Monolito (EP)
Satan's Dealer - Dealer of the Gods
Deathwinter - Manifestations of Death
Vindland - Hanter savet
Deranged - Burst of Violence (single)
Perdisian - Evocation
Oath - Mustan liekin veljeskunta
Hautakammio - Kukaan ei opasta teitä pimeässä
Hautakammio - Pimeyden valtakunta
Kalmankantaja - Waldeinsamkeit
Kalmankantaja - Demonwoods
Satanic Warmaster - Live in Hekelgem (ao vivo)
Sloth - Pooper Worship in Purple (single)
Shroud of Despondency - Wild Dog (EP)
Verbum - Processio Flagellates (EP)
Codex Alimentarius - The Infinite Growth Paradigm MK2 (EP)
Devil's Poison - Under the Demon's Whip
Erebos - The Light In My Darkness
Skycrater - The Forges of Ingur
CONTINUA DEPOIS DA PUBLICIDADE - TAB 1
2 de junho:
Apallic - Of Fate and Sanity
Unleash the Archers - Apex
Phobia - Lifeless God
Time Lurker - Time Lurker
Vallenfyre - Fear Those Who Fear Him
Mean Streak - Blind Faith
Adrenaline Mob - We the People
Ikillya - War for an Idea
Timeworn - Venomous High
Unaussprechlichen Kulten - Keziah Lilith Medea (Chapter X)
Secret Sphere - The Nature of Time
Tankard - One Foot in the Grave
DGM - Passing Stages: Live in Milan and Atlanta (ao vivo)
Jorn - Life on Death Road
Primal Fear - Angels of Mercy: Live in Germany (ao vivo)
Völur - Ancestors
Charnel Winds - Verschränkung
Aegror - Dead Man's Diary
Witheria - Infinite Recollection
Elder - Reflections of a Floating World
Satanarchist - First Against the Wall
Dead Asylum - Death Always Wins
Fogalord - Masters of War
Doom Machine - Let There Be Doom/ Vol. 4​.​5
Brainthrash - Brain Rangers
Gravetemple - Impassable Fears
Morbid Creation - Afterparty (ao vivo)
CONTINUA DEPOIS DA PUBLICIDADE - TAB 2
3 de junho:
Engendro - In the Throne of Chaos
Kalibas - Rumors of Our Demise Have Been Barely Exaggerated
Benthic Realm - Benthic Realm (EP)
Within the Fall - Beyond the Gate (EP)
Auré - La muerte se olvidó de ti
4 de junho:
Witchburn - The Roots of Darkness and Evil
5 de junho:
Selbst - Selbst
Wolfsgrey - You Don't Hurt Me
Descend into Despair - Synaptic Veil
Cenotaph - Perverse Dehumanized Dysfunctions
Fetal Decay - Your Enemy Is You
Exanimatvm - Dispersae et Tormentvm
Antidemon - Demonicídio
Purulent Jacuzzi - Stench of the Drowned Carrion
6 de junho:
Wigrid - Discography Box Part I (compilação)
Adrift for Days - A Sleepless Grey
Klabautamann - Smaragd
Blood Stain Child - Gaia Evolution (single)
Solbrud - Vemod
Walpyrgus - Walpyrgus Nights
Nostrum - Internal Tomb
Qrixkuor - Incantations from the Abyss (compilação)
Necromancy - Ancient Wrath (EP)
Zebulon Kosted - You Have No Race You Have No Culture
Reencarnación - Visiones terrenales
Ravenia - Creators of the Apocalypse (single)
Corpse Light - Mother of God
Solegnium - S.C.A.R.S
Darkstorm - The Oath of Fire
CONTINUA DEPOIS DA PUBLICIDADE - TAB 3
7 de junho:
Seventh Circle - Voluntary Torture
Myrholt - Inn I Den Blaa Flammen (single)
Æther Realm - Tarot
8 de junho:
Kostas Panagiotou - Chapters (EP)
Reencarnación - Live '89 (ao vivo)
Xenophile - Wings of Death (single)
9 de junho:
Cemetery Urn - Cemetery Urn
Contaminated - Final Man
Triumvir Foul - Spiritual Bloodshed
Foscor - Les irreals visions
Merrimack - Omegaphilia
Dawn of Ashes - Daemonolatry Gnosis
Anathema - The Optimist
Enragement - Burned, Barren, Bloodstained
Logic of Denial - Aftermath
Fetal Disgorge - Mass Female Degradation
Svartsyn - In Death
Endocranial - In Presence of Total Absence
Suicidal Causticity - The Human Touch
Blaze of Sorrow - Astri
Suffocation - ...of the Dark Light
Antichrist - Sinful Birth
Necrot - Blood Offerings
A Flourishing Scourge - A Flourishing Scourge
Human Barbecue - Basement Butchery (EP)
Occvlta - Night Without End
Vigilance - Hammer of Satan's Vengeance
Malamorte - Satan Goes to Heaven to Destroy the Kingdom of God
Valor - Arrogance: The Fall
Schammasch - The Maldoror Chants: Hermaphrodite (EP)
Maim - Ornaments of Severity
Kreator - Extreme Aggression
Kreator - Endless Pain
Kreator - Terrible Certainty
Kreator - Pleasure to Kill
Kolac - Zauvek crni
White Skull - Will of the Strong
Displeased Disfigurement - Origin of Abhorrence
The White Swan - The White (EP)
Death Squad - The Demos (compilação)
Death Squad - Split You at the Seams
Master - Command Your Fate - The Demo Collection (compilação)
And There Will Be Blood - Obitus
Destructor - Decibel Casualties
Rainbow - Live in Birmingham 2016 (ao vivo)
Vehementer - Replenishment Circle (The Black Spectrumfest) (EP)
Atavisma - On the Ruins of a Fallen Empire (EP)
The Wild Hunt - Songs of the Skald
Space Witch - Arcanum
Rampancy - The Sublime Conquest of Nothing
Shadows Hell - O Palácio de Fogo... Eu Defendo o Trono Obscuro (EP)
Cyanide - World Peace Six Feet Under
CONTINUA DEPOIS DA PUBLICIDADE - TAB 4
10 de junho:
Chaos - All Against All
Triumvir Foul - Spiritual Bloodshed
Bøg - Jim
Cloven Hoof - The Opening Ritüal
Cloven Hoof - Dominator
Odraedir - Legends of the Dark Times
12 de junho:
Legacy of Emptiness - Over the Past
Aposento - Bleed to Death
Seed of Sorrow - World Impaled (EP)
Nicolas Waldo - Equilibrium
13 de junho:
Ruin - Drown in Blood
Reencarnación - Más hombres, menos estatuas
Haven - III
Some Happy Thoughts - Épiphanie
Blackest - Dawning of the Black
14 de junho:
Chevauchée - Phrenolepsia
Duskmourn - Of Shadow and Flame
The Third and the Mortal - Sorrow (EP)
The Third and the Mortal - Tears Laid in Earth
The Third and the Mortal - Painting on Glass
The Third and the Mortal - In This Room
CONTINUA DEPOIS DA PUBLICIDADE - TAB 5
15 de junho:
Claymorean - Sounds from a Dying World
Coffeinne - Circle of Time
Mirrored in Secrecy - Solitution
Imperivm - Rome Burns
Anthriel - Transcendence
Dig Me No Grave - Immemorial Curse
Omicida - To Protect and Serve (single)
Reencarnación - Se puede vivir sin Dios
Lunatii - Elimino
16 de junho:
Bestia Arcana - Holókauston
Resurgency - No Worlds... nor Gods Beyond
Carach Angren - Dance and Laugh Amongst the Rotten
Mean Streak - Blind Faith
Odroerir - Das Erbe unserer Ahnen
Antichrist - Sinful Birth
Croword - The Great Beyond
Iced Earth - Incorruptible
Chiral - Gazing Light Eternity
Impetuous Ritual - Blight upon Martyred Sentience
Tombs - The Grand Annihilation
Deceased - Fearless Undead Machines
Invocation Spells - The Flame of Hate
Dead Head - Swine Plague
In Tormentata Quiete - Finestatico
The Summoned - Sessions
Entrails - World Inferno
Perpetual Rage - Empress of the Cold Stars
Aetheric - Serpents Beneath the Shrine
Infinity - Hybris
Eoront - Another Realm
Wizard - Fallen Kings
Cenotaph - Perverse Dehumanized Dysfunctions
Necroheresy - Asylum
Elegy of Madness - New Era
Cognizant - Cognizant
Vendetta - Brain Damage
Haemophagus - Stream of Shadows
Iron Spell - Electric Conjuring
Chaplin's Dream - Genesis
Mutank - W.H.A.T.S.T.H.A.T. (EP)
CONTINUA DEPOIS DA PUBLICIDADE - WHIP
17 de junho:
Utmarken - Förfallstid
Radien - Maa
Astarium - Drum-Ghoul
Scargod - Stay in Track!
Discröyd - The Mob Law
18 de junho:
Meteora - Our Paradise
19 de junho:
Dawn of Dementia - Immolation of Avernis
Rendered Helpless - Entities of Transdimensional Emergence
Sektarism - La mort de l'infidèle
20 de junho:
Ashcloud - Kingdom of the Damned
Essence of Datum - Nevermore
The Downspiral to Hell - Unusual Methods to Dismember the Spiritual Halo
Agonia Blackvomit - Cosmosatanic Wisdom
Egypt - Cracks and Lines
21 de junho:
Minstrelix - Eternal zero (single)
Anthem - Engraved
Kashgar - Kashgar
22 de junho:
Mavradoxa Lethean Lament Atmospheric Black Metal
Darkflight The Hereafter Black/Doom Metal
CONTINUA DEPOIS DA PUBLICIDADE - WHIP
Ademir Barbosa Silva | Alexandre Faria Abelleira | Andre Facchini Medeiros | André Silva Eleutério | Bruno Franca Passamani | Caio Livio de Lacerda Augusto | Carlos Gomes Cabral | Cesar Tadeu Lopes | Daniel Rodrigo Landmann | Décio Demonti Rosa | Efrem Maranhao Filho | Euber Fagherazzi | Eudes Limeira | Fabiano Forte Martins Cordeiro | Filipe Matzembacher | Gabriel Fenili | Henrique Haag Ribacki | José Patrick de Souza | Julian H. D. Rodrigues | Leonardo Felipe Amorim | Marcello da Silva Azevedo | Marcelo Franklin da Silva | Marcio Augusto Von Kriiger Santos | Pedro Fortunato | Rafael Wambier Dos Santos | Regina Laura Pinheiro | Reginaldo Tozatti | Ricardo Cunha | Sergio Luis Anaga | Thiago Cardim | Tiago Andrade | Vinicius Valter de Lemos | Wendel F. da Silva |
23 de junho:
Skelethal - Of the Depths...
Devourment - Butcher the Weak
Devourment - Unleash the Carnivore
Broken Hope - Mutilated and Assimilated
Darkthrone - Burial Bliss / Visual Aggression (single)
Dying Fetus - Wrong One to Fuck With
Municipal Waste - Slime and Punishment
Father Befouled - Desolate Gods
Selene - The Ravages of Time
Bad Karma - Death Has No Calling Card (compilação)
My Regime - Deranged Patterns
Desultory - Through Aching Aeons
Goatwhore - Vengeful Ascension
In Human Form - Opening of the Eye by the Death of the I
Beltez - Exiled, Punished... Rejected
Circle - Terminal
Insatia - Phoenix Aflame
Hansen & Friends - Thank You Wacken (ao vivo)
Axel Rudi Pell - Black Moon Pyramid
Axel Rudi Pell - The Masquerade Ball
Axel Rudi Pell - Shadow Zone
Bison B.C. - You Are Not the Ocean You Are the Patient
Helslave - Divination (EP)
LionSoul - Welcome Storm
Granada - Sincronizado
Wildspeaker - Spreading Adder
American - Violate and Control
Ensiferum - Victory Songs + From Afar (compilação)
CONTINUA DEPOIS DA PUBLICIDADE - WHIP
24 de junho:
Ars Magna Umbrae - Through Lunar Gateways (EP)
Oldd Wvrms - Ignobilis
Bog -Unshriven
First Dawn - Final Epoch
Gloomy Grim - Fuck the World, War Is War! (compilação)
25 de junho:
Vulpus - Certitude
Rimruna - Der Hatz entronnen
Dhampyr - Dargling in the Tournefortia (compilação)
26 de junho:
Kafirun - Eschaton
Municipal Waste - Slime and Punishment
Evadne - A Mother Named Death
Cult of the Horns - Chapter I - Domination
27 de junho:
Madrost - The Essence of Time Matches No Flesh
Resistance - Metal Machine
Humanity Zero - Withered in Isolation
28 de junho:
D - Dark Fairy Tale (single)
Zurvan - Gorge of Blood
Delirium Soul - Delirio
CONTINUA DEPOIS DA PUBLICIDADE - WHIP
29 de junho:
Gorepot - A Friend with Weed Is a Friend Indeed
Verthebral - Regeneration
30 de junho:
Contaminated - Final Man
Demoniciduth - Enemy of Satan
Saccage - Récidive
Masterplan - PumpKings
Vintersorg - Till Fjälls Del II
Excised - Rotting Away
Speedclaw - Iron Speed (EP)
Municipal Waste - Slime and Punishment
Stone Sour - Hydrograd
Theocracy - As the World Bleeds
Blackevil - The Ceremonial Fire
Weregoat - Pestilential Rites of Infernal Fornication
Celtic Frost - Innocence and Wrath (compilação)
Witch Vomit - Poisoned Blood (EP)
Origin - Unparalleled Universe
Shade Empire - Poetry of the Ill-Minded
Cryptic Wanderings - You Shall Be There...
Celtic Frost - Morbid Tales
Celtic Frost - To Mega Therion
Celtic Frost - Into the Pandemonium
Celtic Frost - Vanity / Nemesis
Weapönizer - Lawless Age
Virtual Symmetry - X-Gate (EP)
Passage - As Darkness Comes
Black Messiah - Walls of Vanaheim
Manilla Road - To Kill a King
Disgorge - Consume the Forsaken
Slamphibian - Croaking for Entrails (EP)
Dysmorfectomy - Hypothermal Dissection
Prison of Mirrors - Unstinted, Delirious, Convulsive Oaths (EP)
Engulfed - Engulfed in Obscurity
Pigs Blood - Pig's Blood
Stallion - From the Dead
Witchslaught - Witchslaught
CONTINUA DEPOIS DA PUBLICIDADE - WHIP
Comente: Quais pretende ouvir/comprar?
Siga e receba novidades do Whiplash.Net:
Novidades por WhatsAppTelegramFacebookInstagramTwitterYouTubeGoogle NewsE-MailApps