Todas as músicas do Iron Maiden, da pior para a melhor, segundo lista do Loudwire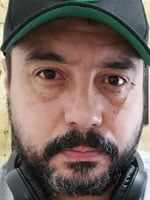 Por Mateus Ribeiro
Postado em 22 de março de 2023
A icônica banda inglesa Iron Maiden é um dos maiores representantes da história do heavy metal. Ao longo de sua extensa carreira, o grupo lançou grandes clássicos da música pesada, como "The Number Of The Beast", "The Trooper", "Aces High", "Wasted Years", "The Evil That Men Do", "Fear Of The Dark", entre outras.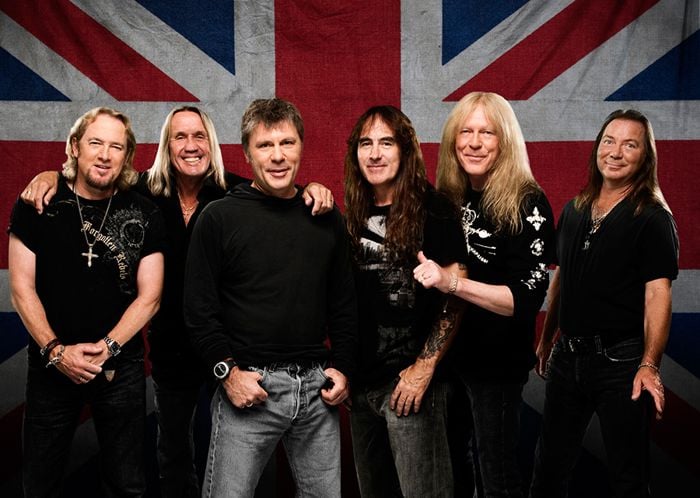 CONTINUA DEPOIS DA PUBLICIDADE - TAB 1
O catálogo do Iron Maiden não conta apenas com obras de arte. Algumas composições não caíram na graça dos inúmeros fãs do grupo. Seja lá como for, poucas bandas no mundo possuem um "cardápio" tão variado.
A equipe do site Loudwire "vasculhou" a discografia do sexteto liderado por Steve Harris e montou uma lista com todas as músicas do Iron Maiden, da pior para a melhor. Como o amigo e a amiga internauta devem ter imaginado, o último lugar do ranking ficou com uma faixa do álbum "Virtual XI".
Confira abaixo como ficou a seleção, publicada no dia 20 de março de 2023.
CONTINUA DEPOIS DA PUBLICIDADE - WHIP
173: "The Angel And The Gambler" ("Virtual XI")
172: "Weekend Warrior" ("Fear Of The Dark")
171: "I Live May Way" ("The X Factor")
170: "Burning Ambition" (single "Running Free")
169: "Nodding Donkey Blues" (single "Be Quick Or Be Dead")
168: "Justice Of The Peace" ("The X Factor")
167: "2 A.M." ("The X Factor")
166: "Black Bart Blues" (single "Can I Play With Madness")
165: "The Apparition" ("Fear Of The Dark")
164: "Virus" ("Best Of The Beast")
163: "No Prayer For The Dying" ("No Prayer For The Dying")
CONTINUA DEPOIS DA PUBLICIDADE - GOO
162: "Don't Look To The Eyes Of A Stranger" ("Virtual XI")
161: "Roll Over Vic Vella" (single "From Here To Eternity")
160: "Lost In A Lost World" ("Senjutsu")
159: "Mother Russia" ("No Prayer For The Dying")
158: "The Educated Fool" ("Virtual XI")
157: "Hooks In You" ("No Prayer For The Dying")
156: "Quest For Fire" ("Piece Of Mind")
155: "Tears Of A Clown" ("The Book Of Souls")
154: "Death Of The Celts" ("Senjutsu")
153: "Wasting Love" ("Fear Of The Dark")
CONTINUA DEPOIS DA PUBLICIDADE - DEN
152: "Out Of The Shadows" ("A Matter Of Life And Death")
151: "Fortunes Of War" ("The X Factor")
150: "The Aftermath" ("The X Factor")
149: "Childhood's End" ("Fear Of The Dark")
148: "Look For The Truth" ("The X Factor")
147: "The Man Who Would Be King" ("The Final Frontier")
146: "Age Of Innocence" ("Dance Of Death")
145: "For The Greater Good Of God" ("A Matter Of Life And Death")
144: "The Pilgrim" (" Matter Of Life And Death")
143: "Dance Of Death" ("Dance Of Death")
CONTINUA DEPOIS DA PUBLICIDADE - CLI
142: "Déjà Vu" ("Somewhere In Time")
141: "Chains Of Misery" ("Fear Of The Dark")
140: "El Dorado" ("The Final Frontier")
139: "Judgement Of Heaven" ("The X Factor")
138: "When The Rivers Runs Deep" ("The Book Of Souls")
137: "Como Estais Amigos" ("Virtual XI")
136: "Sheriff Of Huddersfield" (single "Wasted Years")
135: "The Reincarnation Of Benjamin Breeg" ("A Matter Of Life And Death")
134: "Journeyman" ("Dance Of Death")
133: "The Loneliness Of The Long Distance Runner" ("Somewhere In Time")
CONTINUA DEPOIS DA PUBLICIDADE - TAB 2
132: "Lord Of The Flies" ("The X Factor")
131: "Satellite 15... The Final Frontier" ("The Final Frontier")
130: "Fates Warning" ("No Prayer For The Dying")
129: "The Mercenary" ("Brave New World")
128: "The Unbeliever" ("The X Factor")
127: "Death Or Glory" ("The Book Of Souls")
126: "The Alchemist" ("The Final Frontier")
125: "Invaders" ("The Number Of The Beast")
124: "New Frontier" ("Dance Of Death")
123: "Man On The Edge" ("The X Factor")
CONTINUA DEPOIS DA PUBLICIDADE - WHIP
Ademir Barbosa Silva | Alexandre Faria Abelleira | Andre Facchini Medeiros | André Silva Eleutério | Bruno Franca Passamani | Caio Livio de Lacerda Augusto | Carlos Gomes Cabral | Cesar Tadeu Lopes | Daniel Rodrigo Landmann | Décio Demonti Rosa | Efrem Maranhao Filho | Euber Fagherazzi | Eudes Limeira | Fabiano Forte Martins Cordeiro | Filipe Matzembacher | Gabriel Fenili | Henrique Haag Ribacki | José Patrick de Souza | Julian H. D. Rodrigues | Leonardo Felipe Amorim | Marcello da Silva Azevedo | Marcelo Franklin da Silva | Marcio Augusto Von Kriiger Santos | Pedro Fortunato | Rafael Wambier Dos Santos | Regina Laura Pinheiro | Reginaldo Tozatti | Ricardo Cunha | Sergio Luis Anaga | Thiago Cardim | Tiago Andrade | Vinicius Valter de Lemos | Wendel F. da Silva |
122: "From Here To Eternity" ("Fear Of The Dark")
121: "These Colours Don't Run" ("A Matter Of Life And Death")
120: "Holy Smoke" ("No Prayer For The Dying")
119: "The Edge Of Darkness" ("The X Factor")
118: "Wildest Dreams" ("Dance Of Death")
117: "Invasion" ("The Soundhouse Tapes")
116: "The Fallen Angel" ("Brave New World")
115: "The Assassin" ("No Prayer For The Dying")
114: "Gates Of Tomorrow" ("Dance Of Death")
113: "The Man Of Sorrows" ("The Book Of Souls")
CONTINUA DEPOIS DA PUBLICIDADE - GOO
112: "Face In The Sand" ("Dance Of Death")
111: "The Fugitive" ("Fear Of The Dark")
110: "When Two Worlds Collide" ("Virtual XI")
109: "Public Enema Number One" ("No Prayer For The Dying")
108: "Different World" ("A Matter Of Life And Death")
107: "Mother Of Mercy" ("The Final Frontier")
106: "Blood On The World's Hands" ("The X Factor")
105: "Fear I The Key" ("Fear Of The Dark")
104: "The Nomad" ("Brave New World")
103: "Judgement Day" ("The X Factor")
102: "The Duellists" ("Powerslave")
CONTINUA DEPOIS DA PUBLICIDADE - DEN
101: "Shadows Of The Valley" ("The Book Of Souls")
100: "Lightning Strikes Twice" ("Virtual XI")
99: "Stratego" ("Senjutsu")
98: "Losfer Words (Big 'Orra)" ("Powerslave")
97: "No More Lies" ("Dance Of Death")
96: "Tailgunner" ("No Prayer For The Dying")
95: "Gangland" ("The Number Of The Beast")
94: "Alexander The Great" ("Somewhere In Time")
93: "The Parchment" ("Senjutsu")
92: "Futureal" ("Virtual XI")
CONTINUA DEPOIS DA PUBLICIDADE - CLI
91: "Montségur" ("Dance Of Death")
90: "Senjutsu" ("Senjutsu")
89: "The Legacy" ("A Matter Of Life And Death")
88: "Bring Your Daughter... To The Slaughter" ("No Prayer For The Dying")
87: "Heaven Can Wait" ("Somewhere In Time")
86: "Dream Of Mirrors" ("Brave New World")
85: "Speed Of Light" ("The Book Of Souls")
84: "To Tame A Land" ("Piece Of Mind")
83: "Total Eclipse" ("The Number Of The Beast")
82: "Run Silent Run Deep" ("No Prayer For The Dying")
81: "The Great Unknown" ("The Book Of Souls")
80: "Coming Home" ("The Final Frontier")
79: "Days Of Future Past" ("Senjutsu")
78: "Darkest Hour" ("Senjutsu")
CONTINUA DEPOIS DA PUBLICIDADE - TAB 3
77: "Starblind" ("The Final Frontier")
76: "Afraid To Shoot Strangers" ("Fear Of The Dark")
75: "Brave New World" ("Brave New World")
74: "The Prophecy" ("Seventh Son Of A Seventh Son")
73: "Innocent Exile" ("Killers")
72: "Out Of The Silent Planet" ("Brave New World")
71: "Prodigal Son" ("Killers")
70: "Lord Of Light" ("A Matter Of Life And Death")
CONTINUA DEPOIS DA PUBLICIDADE - WHIP
69: "The Writing On The Wall" ("Senjutsu")
68: "Blood Brothers" ("Brave New World")
67: "Can I Play With Madness" ("Seventh Son Of A Seventh Son")
66: "Isle Of Avalon" ("The Final Frontier")
65: "The Thin Line Between Love And Hate" ("Brave New World")
64: "The Clairvoyant" ("Seventh Son Of A Seventh Son")
63: "Another Life" ("Killers")
62: "Sign Of The Cross" ("The X Factor")
61: "Sea Of Madness" ("Somewhere In Time")
60: "Judas Be My Guide" ("Fear Of The Dark")
59: "The Time Machine" ("Senjutsu")
58: "Die With Your Boots On" ("Piece Of Mind")
CONTINUA DEPOIS DA PUBLICIDADE - GOO
57: "Genghis Khan" ("Killers")
56: "Flash Of The Blade" ("Powerslave")
55: "Still Life" ("Piece Of Mind")
54: "Only The Good Die Young" ("Seventh Son Of A Seventh Son")
53: "The Red And The Black" ("The Book Of Souls")
52: "The Longest Day" ("A Matter Of Life And Death")
51: "When The Wild Wind Blows" ("The Final Frontier")
CONTINUA DEPOIS DA PUBLICIDADE - DEN
50: "Brighter Than A Thousand Suns" ("A Matter Of Life And Death")
49: "Stranger In A Strange Land" ("Somewhere In Time")
48: "Ghost Of The Navigator" ("Brave New World")
47: "Empire Of The Clouds" ("The Book Of Souls")
46: "Twilight Zone" ("Killers")
45: "Purgatory" ("Killers")
44: "Hell On Earth" ("Senjutsu")
43: "The Clansman" ("Virtual XI")
42: "Rainmaker" ("Dance Of Death")
41: "Caught Somewhere In Time" ("Somewhere In Time")
40: "The Book Of Souls" ("The Book Of Souls")
39: "Charlotte The Harlot" ("Iron Maiden")
CONTINUA DEPOIS DA PUBLICIDADE - CLI
38: "Sun And Steel" ("Piece Of Mind")
37: "Be Quick Or Be Dead" ("Fear Of The Dark")
36: "Transylvania" ("Iron Maiden")
35: "Back In The Village" ("Powerslave")
34: "Wasted Years" ("Somewhere In Time")
33: "Flight Of Icarus" ("Piece Of Mind")
CONTINUA DEPOIS DA PUBLICIDADE - TAB 4
32: 'Drifter" ("Killers")
31: "Run To The Hills" ("The Number Of The Beast")
30: "Running Free" ("Iron Maiden")
29: "Moonchild" ("Seventh Son Of A Seventh Son")
28: "Where Eagles Dare" ("Piece Of Mind")
27: "The Evil That Men Do" ("Seventh Son Of A Seventh Son")
26: "22 Acacia Avenue" ("The Number Of The Beast")
25: "Strange World" ("Iron Maiden")
24: "Infinite Dreams" ("Seventh Son Of A Seventh Son")
23: "Revelations" ("Piece Of Mind")
22: "The Prisoner" ("The Number Of The Beast")
21: "The Talisman" ("The Final Frontier")
20: "The Wicker Man" ("Brave New World")
CONTINUA DEPOIS DA PUBLICIDADE - WHIP
19: "Prowler" ("Iron Maiden")
18: "Paschendale" ("Dance Of Death")
17: "Aces High" ("Powerslave")
16: "Fear Of The Dark" ("Fear Of The Dark")
15: "2 Minutes To Midnight" ("Powerslave")
14: "Murders In The Rue Morgue" ("Killers")
CONTINUA DEPOIS DA PUBLICIDADE - GOO
13: "If Eternity Should Fail" ("The Book Of Souls")
12: "Remember Tomorrow" ("Iron Maiden")
11: "The Ides Of March" e "Wrathchild" ("Killers")
10: "Iron Maiden" ("Iron Maiden")
9: "Seventh Son Of A Seventh Son" ("Seventh Son Of A Seventh Son")
8: "The Trooper" ("Piece Of Mind")
7: "Children Of The Damned" ("The Number Of The Beast")
CONTINUA DEPOIS DA PUBLICIDADE - DEN
6: "Powerslave" ("Powerslave")
5: "Phantom Of The Opera" ("Iron Maiden")
4: "Killers" ("Killers")
3: "Rime Of The Ancient Mariner" ("Powerslave")
2: "The Number Of The Beast" ("The Number Of The Beast")
1: "Hallowed Be Thy Name" ("The Number Of The Beast")
CONTINUA DEPOIS DA PUBLICIDADE - CLI
Siga e receba novidades do Whiplash.Net:
Novidades por WhatsAppTelegramFacebookInstagramTwitterYouTubeGoogle NewsE-MailApps