Guia: do heavy clássico ao metalcore, confira playlist com 20 horas de metal alemão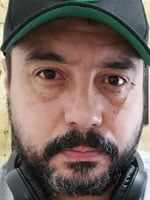 Por Mateus Ribeiro
Em 11/11/21
A Alemanha é um dos países com mais tradição quando se fala em heavy metal. A nação europeia foi o berço de inúmeras bandas, do passado e do presente, que tocam os mais variados estilos. Nomes como Accept, Blind Guardian, Destruction, Edguy, Gamma Ray, Grave Digger, Helloween, Kreator, Scorpions, Sodom e Tankard saíram da Alemanha e conquistaram o mundo.
A playlist que você encontra no final da matéria apresenta mais de 20 horas de metal alemão. A lista conta com 270 músicas, sendo que cada banda foi representada com cinco composições. Sem tempo para mais conversa fiada, aperte o play e confira mais uma super playlist, desta vez, com 20 horas de metal alemão.
Observação: entre parênteses, a cidade onde a bandas foi formada e o estilo musical executado pela mesma.
Accept (Solingen, heavy metal)
"Fast As A Shark"
"Princess Of The Dawn"
"Life's A Bitch"
"Too Mean To Die"
"Balls To The Wall"

Adorned Brood (Grevenbroich, folk metal)
"Just A Fight"
"We Are Legion"
"Call Of The Wild"
"Victory Or Valhall"
"Kuningaz"
Angel Dust (Dortmund, heavy/power metal)
"Border Of Reality"
"The Human Bondage"
"Unreal Soul"
"Temple Of The King"
"Bleed"

Assassin (Düsseldorf, thrash metal)
"Assassin"
"The Last Man"
"Breaking The Silence"
"No More Lies"
"The Swamp Thing"

Atrocity (Ludwigsburg, death/gothic/industrial/heavy metal)
"Cold Black Days"
"Reich Of Phenomena"
"The Sun Always Shine On Tv"
"Gates To Oblivion"
"Shadowtaker"

At Vance (Mainz, power metal)
"The Winner Takes It All" (cover do ABBA)
"Heaven"
"Heart Of Steel"
"Heaven Is Calling"
"Facing Your Enemy"

Avantasia (Mainz, symphonic/power metal)
"Farewell"
"The Raven Child"
"The Scarecrow"
"The Story Ain't Over"
"Dying For An Angel"

Blind Guardian (Krefeld, power metal)
"Twilight Of The Gods"
"Ride Into Obsession"
"Lord Of The Rings"
"Imaginations From The Other Side"
"Nightfall"

Bonfire (Ingolstadt, heavy metal/hard rock)
"Waste No Time"
"You're Back"
"You Make Me Feel"
"Rock 'n' Roll Survivors"
"The Devil Made Me Do It"

Brainstorm (Heidenheim, power metal)
"Firesoul"
"Glory Disappears"
"Where Ravens Fly"
"Ravenous Minds"
"Escape The Silence"

Crematory (Mannheim, gothic/industrial metal)
"Until The End"
"Ravens Calling"
"Misunderstood"
"Salvation"
"Rise And Fall"

Destruction (Weil am Rhein, thrash metal)
"Curse The Gods"
"Bestial Invasion"
"Thrash Till Death"
"Nailed To The Cross"
"State Of Apathy"

Dew-Scented (Braunschweig, thrash metal)
"Arise From Decay"
"A Critical Mass"
"Sworn To Obey"
"World In A World"
"That's Why I Despise You"

Die Apokalyptischen Reiter (Weimar, folk metal)
"Tiki"
"Seemann"
"Auf Und Nieder"
"Wir Reiten"
"Eruption"

Disbelief (Gundernhausen, death/thrash metal)
"Spreading The Rage"
"Rewind It All (Death Or Glory)"
"Passenger"
"Scaring Threat"
"The Ground Collapses"

Doro (Düsseldorf, heavy metal)
"All For Metal"
"Lift Me Up"
"Für Immer"
"All We Are"
"Raise Your Fist In The Air"

Edguy (Fulda, power metal)
"Vain Glory Opera"
"Tears Of A Mandrake"
"All The Clowns"
"Sabre & Torch"
"Superheroes"

Equilibrium (Starnberg, folk metal)
"Unbesiegt"
"Blut Im Auge"
"Wirtshaus Gaudi"
"Renegades – A Lost Generation"
"Revolution"

Exumer (Frankfurt, thrash metal)
"Possessed By Fire"
"Fallen Saint"
"Rising From The Sea"
"Fire & Damnation"
"Catatonic"

Freedom Call (Nuremberg, power metal)
"Over The Rainbow"
"Hymn To The Brave"
"Freedom Call"
"Union Of The Strong"
"Metal Is For Everyone"

Gamma Ray (Hamburgo, power metal)
"Heaven Can Wait"
"Tribute To The Past"
"Master Of Confusion"
"Send Me A Sign"
"Time To Break Free"

Grave Digger (Gladbeck, heavy metal)
"Excalibur"
"Rebellion (The Clans Are Marching)"
"Heavy Metal Breakdown"
"Bad Attitude"
"Highland Farewell"

Heavens Gate (Wolfsburg, heavy/power metal)
"Livin' In Hysteria"
"Gate Of Heaven"
"Under Fire"
"Surrender"
"In Control"

Heaven Shall Burn (Erfurt, melodic death metal/metalcore)
"The Seventh Cross"
"Endzeit"
"Black Tears"
"Thoughts And Prayers"
"Protector"

Helloween (Hamburgo, power metal)
"Victim Of Fate"
"Eagle Fly Free"
"Power"
"Just A Little Sign"
"Fear Of The Fallen"

Holy Moses (Aachen, thrash metal)
"Decapitated Mind"
"Disorder Of The Order"
"Necropolis"
"Hellhound"
"Imagination"

Iron Angel (Hamburgo, thrash/speed metal)
"Legions Of Evil"
"The Metallian"
"Metalstorm"
"Sacred Slaughter"
"Sands Of Time"

Iron Savior (Hamburgo, speed/power metal)
"Deadly Sleep"
"After The War"
"The Omega Man"
"Heavy Metal Never Dies"
"Souleater"

Kreator (Essen, thrash metal)
"Pleasure To Kill"
"People Of The Lie"
"Violent Revolution"
"Phantom Antichrist"
"Satan Is Real"

Lacrimas Profundere (Waging Am See, gothic metal)
"Hope Is Here"
"You, My North"
"Celestite Woman"
"Ave End"
"My Release In Pain"

Majesty (Lauda, heavy/power metal)
"Hail To Majesty"
"Warlords Of The Sea"
"Die Like Kings"
"Burn The Bridges"
"We Are Legends"

Masterplan (Hamburgo, power metal)
"Lonely Winds Of War"
"Back For My Life"
"Time To Be King"
"Heroes"
"Spirit Never Die"

Mekong Delta (Velbert/ progressive thrash metal)
"Without Honour"
"Confession Of Madness"
"Age Of Agony"
"Mental Entropy"
"A Colony Of Liar Men"

Metalium (Hamburgo, power metal)
"Fight"
"Free Forever"
"Steel Avenger"
"Show Must Go On" (cover do Queen)
"Never Die"

Mob Rules (Wilhelmshaven, power metal)
"Secret Signs"
"Hollowed Be Thy Name"
"Black Rain"
"Raven's Flight"
"Ghost Of A Chance"

Mystic Prophecy (Bad Grönenbach, power/speed/thrash metal)
"Ravenlord"
"Kill The Beast"
"I'm Still Standing"
"Eye To Eye"
"Metal Division"

Oceans (Berlin, post-metal/metalcore)
"The Sun And The Cold"
"We Are Storm"
"Everyone I Love Is Broken"
"Into The Void"
"The Sound Of Your Voice"
*A banda também tem integrantes de Viena, capital da Áustria.

Paradox (Würzburg, power/thrash metal)
"Path Of Denial"
"Collision Course"
"Tales Of The Weird"
"The Visitors"
"Priestly Vows"

Paragon (Hamburgo, power metal)
"Mirror Of Fate"
"The Afterlife"
"Mean Machine"
"Reborn"
"Larger Than Life" (sim, é um cover dos Backstreet Boys)

Powerwolf (Saarbrücken, power metal)
"We Drink Your Blood"
"Night Of The Werewolves"
"Dancing With The Dead"
"Army Of The Night"
"Demons Are A Girl's Best Friend"

Primal Fear (Esslingen, power/speed metal)
"Metal Is Forever"
"The End Is Near"
"In Memory"
"I Am Alive"
"I Will Be Gone"

Rage (Herne, power/heavy metal)
"Wasteland"
"End Of All Days"
"Higher Than The Sky"
"War Of Worlds"
"Monetary Gods"

Running Wild (Hamburgo, heavy/power metal)
"Under Jolly Roger"
"Riding The Storm"
"Pirate Song"
"Ballad Of William Kidd"
"Diamonds & Pearls"

Scorpions (Hannover, heavy metal/hard rock)
"Rock You Like A Hurricane"
"In Trance
"Blackout"
"Wind Of Change"
"Humanity"

Sinner (Stuttgart, heavy metal)
"Danger Zone"
"Born To Rock"
"The End Of Sanctuary"
"Thunder Roar"
"Road To Hell"

Sodom (Gelsenkirchen, thrash metal)
"Nuclear Winter"
"Agent Orange"
"Napalm In The Morning"
"City Of God"
"Bombenhagel"

Suidakra (Düsseldorf, folk/melodic death metal)
"The IXth Legion"
"March Of Conquest"
"Stone Of The Seven Suns"
"Vortex Of Carnage"
"Morrigan"

Tankard (Frankfurt, thrash metal)
"(Empty) Tankard"
"Need Money For Beer"
"Die With A Beer In Your Hand"
"A Girl Called Cerveza"
"R.I.B. (Rest In Beer)"

U.D.O. (Wuppertal, heavy metal)
"Where The Angels Fly"
"Face Of A Stranger"
"One Heart One Soul"
"Man And Machine"
"Metal Never Dies"

Unisonic (Hamburgo, power metal/hard rock)
"Never Too Late"
"Never Change Me"
"Unisonic"
"Your Time Has Come"
"Exceptional"

Van Canto (Bingen am Rhein, metal a cappella/heavy metal)
"Fear Of The Dark" (cover do Iron Maiden)
"Master Of Puppets" (cover do Metallica)
"Faith Focus Finish"
"Falling Down"
"Last Night Of The Kings"

Warlock (Düsseldorf, heavy metal)
"Burning The Witches"
"Fight For Rock"
"I Rule The Ruins"
"Kiss Of Death"
"All We Are"

Wizard (Bocholt, epic power metal)
"Pale Rider"
"Lightning"
"Thor's Hammer"
"I Bring Light Into The Dark"
"Metal In My Head"

Xandria (Bielefeld, symphonic metal)
"Valentine"
"Sisters Of The Light"
"Call Of Destiny"
"Ravenheart"
"Nightfall"

Para ouvir todas as músicas via Spotify, acesse a playlist abaixo.