Guia: do heavy ao death, 24 horas de metal feito por bandas dos Estados Unidos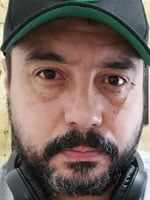 Por Mateus Ribeiro
Postado em 20 de outubro de 2021
Poucos países desta bola gigante chamada Planeta Terra nos presentearam com tantas bandas quanto a nação conhecida como Estados Unidos da América. A Terra do Tio Sam revelou para o mundo verdadeiros titãs da música pesada, como Metallica, Megadeth, Slayer, Anthrax, Exodus, Testament, Slipknot, Avenged Sevenfold e Trivium, para citar apenas alguns.
A playlist que está no final desta matéria traz 24 horas de metal feito por bandas oriundas dos Estados Unidos. A seleção vai desde o heavy metal tradicional até o death metal brutal executado pelo Cannibal Corpse, passando pelo thrash, power e demais vertentes. Cada banda é representada com cinco canções, com um vídeo para cada uma dessas músicas.
Sem tempo para mais conversa fiada, confira abaixo um dia inteiro de muito metal. Som na caixa e boa diversão!
Observação: entre parênteses, a cidade onde a banda foi fundada e o estilo musical de cada uma.
Anthrax (Nova York, thrash metal)
"A.I.R."
"Among The Living"
"Only"
"The Devil You Know"
"Blood Eagle Wings"
Armored Saint (Los Angeles, heavy metal)
"Can U Deliver"
"Reign Of Fire"
"Win Hands Down"
"Standing On The Shoulders Of Giants"
"Lone Wolf"
Avenged Sevenfold (Huntington Beach, heavy metal)
"Bat Country"
"Afterlife"
"A Little Piece Of Heaven"
"Buried Alive"
"Hail To The King"
Baroness (Savannah, prog/sludge metal)
"Isak"
"Shock Me"
"Eula"
"March To The Sea"
"Tourniquet"
Black Label Society (Los Angeles, heavy/groove metal)
"Bleed For Me"
"Bridge To Cross"
"Fire It Up"
"The Last Goodbye"
"Stillborn"
Cannibal Corpse (Buffalo/Tampa, death metal)
"Hammer Smashed Face"
"Make Them Suffer"
"Scourge Of Iron"
"Evisceration Plague"
"Inhumane Harvest"
Chimaira (Cleveland, groove metal)
"Resurrection"
"Dead Inside"
"Nothing Remains"
"Cleansation"
"Down Again"
Circle II Circle (Tampa, prog/power metal)
"Untold Dreams"
"All That Remains"
"Who Am I To Be?"
"Out Of Reach"
"Watching In Silence"
Code Orange (Pittsburgh, metalcore)
"Forever"
"Bleeding In The Blur"
"The Hunt"
"Swallowing The Rabbit Whole"
"Underneath"
Dark Angel (Los Angeles, thrash metal)
"Darkness Descends"
"Merciless Death"
"The Death Of Innocence"
"Trauma And Catharsis"
"Time Does Not Heal"
Death (Orlando, death/technical death metal)
"Zombie Ritual"
"Lack Of Comprehension"
"Crystal Mountain"
"Symbolic"
"Spirit Crusher"
Death Angel (San Francisco, thrash metal)
"Kill As One"
"A Room With A View"
"Dethroned"
"Lost"
"Humanicide"
Deicide (Tampa, death metal)
"Once Upon The Cross"
"In The Minds Of Evil"
"Blame It On God"
"One With Satan"
"Seal The Tomb Below"
Dio (heavy metal, Nova York)
"Killing The Dragon"
"Lock Up The Wolves"
"We Rock"
"Rainbow In The Dark"
"Holy Diver"
Dokken (Los Angeles, heavy metal/hard rock)
"Broken Bones"
"Breaking The Chains"
"Dream Warriors"
"Into The Fire"
"Alone Again"
Dream Theater (Long Island, prog metal)
"The Alien"
"Forsaken"
"In The Name Of God"
"The Mirror"
"Pull Me Under"
Exodus (San Francisco, thrash metal)
"Bonded By Blood"
"The Toxic Waltz"
"Blacklist"
"Children Of A Worthless God"
"Blood In Blood Out"
Fates Warning (Hartford, prog metal)
"One"
"We Only Say Goodbye"
"Don't Follow Me"
"The Light And Shade Of Things"
"Now Comes The Rain"
Fear Factory (Los Angeles, industrial/groove metal)
"Demanufacture"
"Replica"
"Edgecrusher"
"Powershifter"
"Recode"
Five Finger Death Punch (Las Vegas, alternative metal)
"Inside Out"
"Jekyll And Hide"
"Wash It All Away"
"Gone Away"
"Wrong Side Of Heaven"
Flotsam And Jetsam (Phoenix, thrash metal)
"Hammerhead"
"Doomsday For The Deceiver"
"No Place For Disgrace"
"Burn The Sky"
"Blood In The Water"
Forbidden (San Francisco, thrash metal)
"Through Eyes Of Glass"
"Chalice Of Blood"
"Step By Step"
"Twisted Into Form"
"Omega Wave"
Fozzy (San Antonio, heavy metal)
"Inside My Head"
"Tonight"
"Painless"
"Judas"
"Nowhere To Run"
Havok (Denver, thrash metal)
"Prepare For Attack"
"Point Of No Return"
"From The Cradle To The Grave"
"Give Me Liberty...Or Give Me Death"
"Phantom Force"
Heathen (San Francisco, thrash/speed metal)
"Open The Grave"
"Opiate Of The Masses"
"Dying Season"
"The Blight"
"Empire Of The Blind"
Hirax (Buena Park, thrash/speed metal)
"Bombs Of Death"
"Baptized By Fire"
"El Rostro De La Muerte"
"Black Smoke"
"Hellion Rising"
Iced Earth (Tampa, power/heavy/thrash metal)
"A Question Of Heaven"
"Watching Over Me"
"Dracula"
"When The Eagle Cries"
"Anthem"
Jag Panzer (Colorado Springs, heavy/power metal)
"Harder Than Steel"
"Call Of The Wild"
"The Mission"
"Call To Arms"
"Take To The Sky"
Killswitch Engage (Westfield, metalcore)
"My Last Serenade"
"Rose Of Sharyn"
"This Fire"
"In Due Time"
"The Signal Fire"
Lamb Of God (Richmond, groove metal)
"Laid To Rest"
"Redneck"
"In Your Words"
"Desolation"
"Memento Mori"
Machine Head (Oakland, thrash/groove metal)
"Davidian"
"Imperium"
"Halo"
"I Am Hell"
"Catharsis"
Manowar (Auburn, heavy metal de verdade)
"Battle Hymn"
"Carry On"
"Kings Of Metal"
"The Gods Made Heavy Metal"
"Number 1"
Mastodon (Atlanta, sludge/prog/heavy metal)
"Blood And Thunder"
"Oblivion"
"The Motherload"
"Jaguar God"
"Toe To Toes"
Megadeth (Los Angeles, thrash/speed/heavy metal)
"Peace Sells"
"Holy Wars... The Punishment Due"
"Symphony Of Destruction"
"Washington Is Next!"
"Dystopia"
Metal Church (Aberdeen, thrash/heavy metal)
"Damned If You Do"
"Needle And Suture"
"In Harm's Way"
"Metal Church"
"Watch The Children Pray"
Metallica (Los Angeles/San Francisco, thrash/heavy metal)
"Creeping Death"
"Master Of Puppets"
"One"
"Enter Sandman"
"Hardwired"
Morbid Angel (Tampa, death metal)
"Summoning Redemption"
"Where The Slime Live"
"Fall From Grace"
"Immortal Rites"
"God Of Emptiness"
Mötley Crüe (Los Angeles, heavy/glam metal; hard rock)
"Shout At The Devil"
"Girls, Girls, Girls"
"Kickstart My Heart"
"Dr. Feelgood"
"Live Wire"
Municipal Waste (Richmond, thrash metal)
"Shrednecks"
"Wave Of Death"
"You're Cut Off"
"The Art Of Partying"
"Unleash The Bastards"
Nevermore (Seattle, prog/thrash/heavy metal)
"Born"
"Enemies Of Reality"
"Poison Godmachine"
"Narcosynthesis"
"Believe In Nothing"
Night Demon (Ventura, heavy metal)
"Vysteria"
"Are You Out There"
"Screams In The Night"
"Kill The Pain"
"Empires Fall"
Nuclear Assault (Nova York, thrash metal)
"Third World Genocide"
"Something Wicked"
"Sin"
"New Song"
"Critical Mass"
Obituary (Tampa, death metal)
"Slowly We Rot"
"Redneck Stomp"
"Body Bag"
"Visions In My Head"
"Ten Thousand Ways To Die"
Overkill (Old Bridge, Nova Jersey)
"Elimination"
"Thanx For Nothin'"
"Irounbound"
"Wish You Were Dead"
"Last Man Standing"
Pantera (Arlington, groove/thrash metal)
"Hellbound"
"The Great Southern Trendkill"
"Strength Beyond Strength"
"Mouth For War"
"Cowboys From Hell"
Power Trip (Dallas, thrash metal)
"Divine Apprehension"
"Manifest Decimation"
"Hornet's Nest"
"Soul Sacrifice"
"Executioner's Tax (Swing Of The Axe)"
Queensryche (Seattle, prog metal)
"Blood Of The Levant"
"Revolution Calling"
"Suite Sister Mary"
"Empire"
"Silent Lucidity"
Quiet Riot (Los Angeles, heavy metal)
"In The Blood"
"The Wild And The Young"
"Winners Take All"
"Metal Health (Bang Your Head)"
"Cum On Feel The Noize"
Racer X (Los Angeles, heavy metal)
"Street Lethal"
"Superheroes"
"Heart Of A Lion"
"Scarified"
"Technical Difficulties"
Sacred Reich (Phoenix, thrash metal)
"Death Squad"
"Ignorance"
"Surf Nicaragua"
"Independent"
"Awakening"
Sanctuary (Seattle, heavy metal)
"Arise And Purify"
"Battle Angels"
"Epitaph"
"Taste Revenge"
"Future Tense"
Savatage (Tampa, heavy/metal)
"Drive"
"Edge Of Thorns"
"Hanful Of Rain"
"Gutter Ballet"
"Hall Of The Mountain King"
Shadows Fall (Springfield, metalcore)
"Save Your Soul"
"Inspiration On Demand"
"The Light That Blinds"
"Destroyer Of Senses"
"Thoughts Without Words"
Slayer (Huntington Park, thrash metal)
"Angel Of Death"
"Raining Blood"
"Seasons In The Abyss"
"Disciple"
"Repentless"
Slipknot (Des Moines, nu metal)
"Wait And Bleed"
"People=Shit"
"Duality"
"Psychosocial"
"Unsainted"
Symphony X (Middletown, prog/power metal)
"Sea Of Lies"
"Evolution (The Grand Design)"
"Inferno (Unleash The Fire)"
"Without You"
"Paradise Lost"
Testament (Berkeley, thrash metal)
"Over The Wall"
"Souls Of Black"
"Down For Life"
"More Than Meets The Eye"
"Night Of The Witch"
Trivium (Orlando, metalcore/heavy metal)
"Requiem"
"Pull Harder On The Strings Of Your Martyr"
"Strife"
"Catastrophist"
"In The Court Of The Dragon"
Twisted Sister (Long Island, heavy/glam metal)
"Love Is For Suckers"
"Come Out And Play"
"The Kids Are Back"
"Stay Hungry"
"Burn In Hell"
W.A.S.P. (Los Angeles, heavy metal)
"Rebel In The F.D.G."
"Animal (Fuck Like A Beast)"
"I Wanna Be Somebody"
"Hellion"
"Wild Child"
Para ouvir todas as músicas via Spotify, acesse a playlist a seguir.
Siga Whiplash.Net: Facebook | Instagram | Twitter | YouTube